Welcome To The Stringing Lab
Bassline offers a racket restring service offering Synthetic Gut, Polyester and Multifilament string.
Prices start from £18.95, please see below.
If you live in Lincoln then why not drop your racket off at Bassline Retail for stringing. You can find us at, Eastgate Club, Langworthgate, Lincoln, LN2 4AD
Any questions, get in touch.
Get In Touch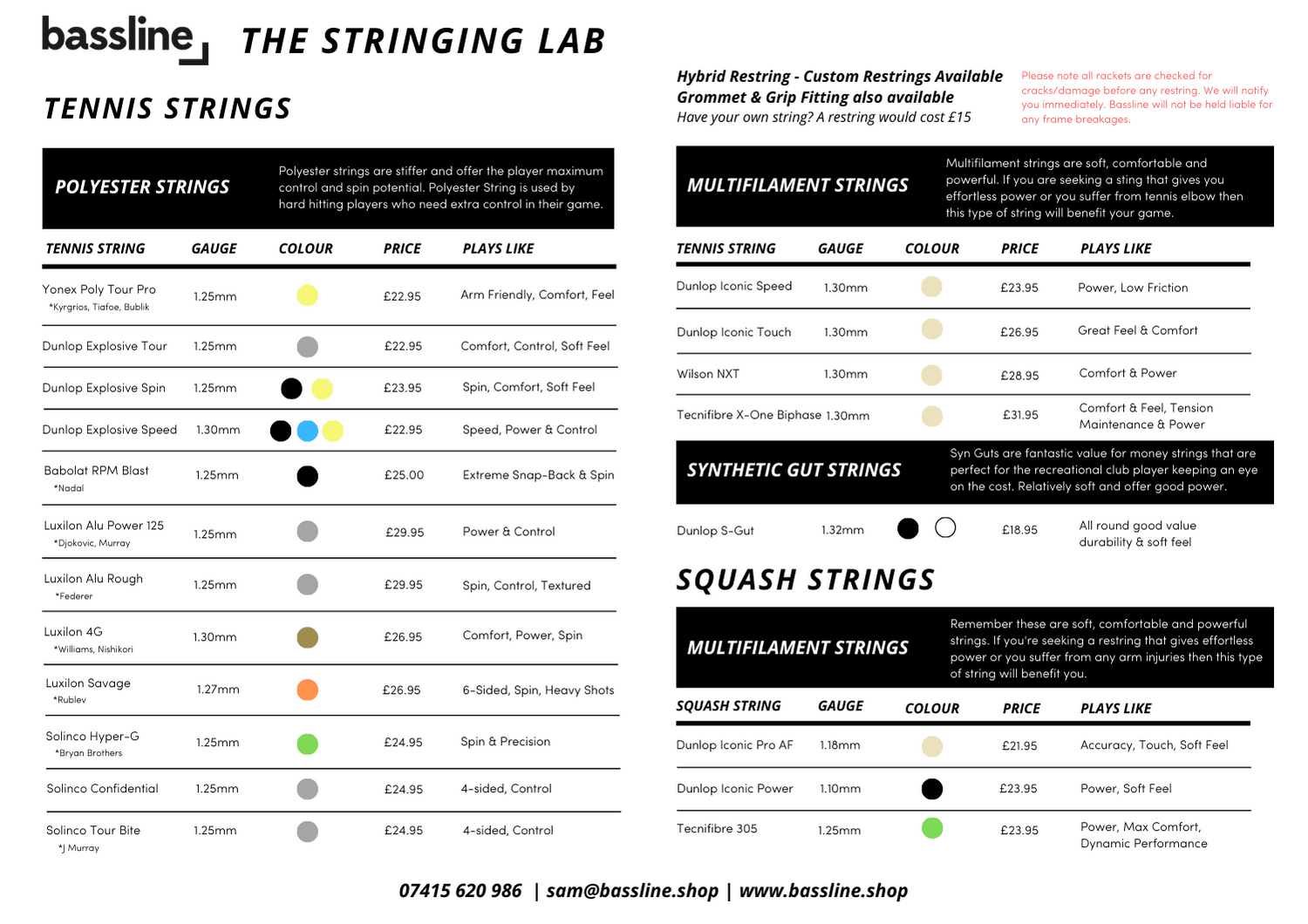 Can't see the string you were after? or not sure what string to go for?
No worries, get in touch for more infomation.
Get In Touch
Nottingham Tennis Centre Restring Service
Our racket re-string service at Nottingham Tennis Centre is now live.
Bassline will collect & return rackets on a Monday and a Thursday from reception.
Reception have our stringing cards for you to fill out with the required tension, string and if you would like any additional grips/overgrips.
If your are not sure on string or tension, please don't worry. Pop your details onto the card and a member of Bassline team will get in touch to assist.
Get In Touch